---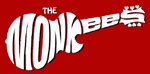 The Monkees
Fantasy Album
---
LP: Colgems COS-101
Released: October 1966
My version of this LP would have been almost identical to the released version, except that I removed "Let's Dance On" to give Mike an additional vocal on the record.
A:
1 (Theme From) The Monkees
2 Saturday's Child
3 I Wanna Be Free (LP version)
4 Tomorrow's Gonna Be Another Day
5 Papa Gene's Blues
6 Take A Giant Step
B:
1 Last Train To Clarksville
2 This Just Doesn't Seem To Be My Day
3 Of You
4 I'll Be True To You
5 Sweet Young Thing
6 Gonna Buy Me A Dog
single: 08/14/66 - Last Train To Clarksville bw/ I Wanna Be Free (LP version)

---
The Monkees Music Vault
The Monkees (C) 2001. Rhino Records, Inc. All rights reserved.


This album can be purchased on the net at:
---