---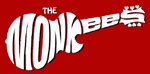 The Monkees
---
Of You
(Bill Chadwick)

Lead Vocals: Mike Nesmith
Backing Vocals: Micky Dolenz
Guitar: James Burton, Glen Campbell, Al Casey,
Michael Deasy, & Don Peake
Bass: Bob West & Larry Knechtel
Piano: Michael Cohen
Drums: Hal Blaine & Jim Gordon
Percussion: Gary Coleman
Arranged By: Donald Peake
Produced By: Michael Nesmith
Recorded At: Western Recorders, Hollywood
Date: July 25, 1966

"Of You", sung by Mike with Micky on backup, was left in the can until Rhino's Missing Links. It was written by Nesmith's friend, Bill Chadwick. In 1969, Mike would return to this song, recording a new lead vocal and adding backing vocals.

On CD:
The Monkees Music Box (2001), Rhino Records R2 76706 (1966 mix)
Missing Links (1987), Rhino Records R2 70150 (1969 mix)
---
Lyrics:
I walk alone most every night,
Beneath the stars that shine so bright,
Bright as the eyes of you.
And when the sky comes falling down,
And there is darkness all around, all around,
I'll be looking for you.

Lonely I look at the dream-flowing meadow
Won'dring what I am to do.
Sun going down and the trees cast their shadow,
In the shadow and the mist, I remember the last kiss of you.

And when the sky wants more blue,
I get that old longing to, to be held in the arms of you.
(repeat)
To be held in the arms of you.
---
The Monkees Music Vault
The Monkees (C) 2001. Rhino Records, Inc. All rights reserved.


This album can be purchased on the net at:
---