---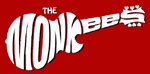 The Monkees
---
So Goes Love
(Gerry Goffin/Carole King)

Lead Vocals: Davy Jones
Acoustic Guitar: James Burton, Glen Campbell, Al Casey,
James Helms, Don Peake, & Peter Tork
Bass: William Pitman
Drums: Hal Blaine, Frank Devito, & Jim Gordon
Percussion: Gary Coleman
Produced By: Michael Nesmith
Recorded At: Western Recorders Studio 2, Hollywood
Date: July 7, 1966

"So Goes Love", written by Goffin/King, was sung by Davy and would eventually be released on Missing Links, though culled from a later session.
---
Lyrics:
Girl this is goodbye for us
I'm afraid there's no two ways about it
Now you say you need my love
But you'll just have to learn to live without it

Refrain:
So Goes Love
Don't try to understand it
Oh, so goes love
It never goes the way you planned it

When you meant the world to me
That's the time you said you didn't want me
You played around in front of me
Yeah, you did everything you could to taunt me

So Goes Love
Don't try to understand it
Oh, so goes love
And when it dies you can't disguise it

It's been said
You've made your bed
And now you'll have to lie in it
There's no denying
It's a shame
But there's really no one else for you to blame
Oh,
(refrain)
---
The Monkees Music Vault
The Monkees (C) 2001. Rhino Records, Inc. All rights reserved.


This album can be purchased on the net at:
---